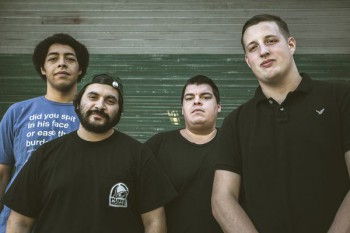 Forever Came Calling will be heading to Europe next week with Light You Up! The tour will start on March 31st in Antwerp (Belgium). Full list of tour dates below!
Forever Came Calling European Tour Dates:
March 31 – Antwerp, Belgium – Kavka
April 01 – Utrecht, Netherlands – ACU
April 02 – Dessau, Germany – Beat Club
April 03 – Berlin, Germany – Comet
April 04 – Hamburg, Germany – Kleiner Donner
April 05 – Stuttgart, Germany – Keller Klu
The videoclip of "Defenseless" is available by clicking on the image below.
Forever Came Calling is a four-piece pop-punk band from 29 Palms, California made up of Joe Candelaria, John Swaba, Bryce Esquivel and Isaac Taylor. Since their formation in 2008, the band has toured the US with numerous bands and released their critically acclaimed album 'What Matters Most' on Pure Noise Records.