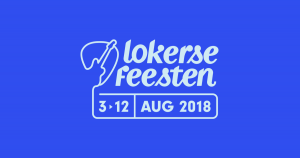 De organisatoren van de Lokerse Feesten hebben de eerste namen bekendgemaakt voor de 'metaldag' van hun meerdaags stadsfestival in Lokeren (België). Voor zondag 5 augustus staan reeds op de affiche: Gojira, Steel Panther, Hatebreed en Brides of Lucifer. Dat laatste is een meisjeskoor dat begeleid door een band covers brengt van metalklassiekers. Daarmee stonden ze reeds op Graspop en ze staan ook op de affiche van Alcatraz van dit jaar.
Aan de line-up van de metaldag van de Lokerse Feesten worden nog één headliner en twee bands toegevoegd.
De Lokerse Feesten hebben op 8 augustus een punkrockdag met o.m. de Dropkick Murphys, Turbonegro, Suicidal Tendencies, Bad Religion en The Living End. Ook de Simple Minds zakken af naar Lokeren, en wel op 3 augustus.
Meer inlichtingen vind je op http://www.lokersfeesten.be