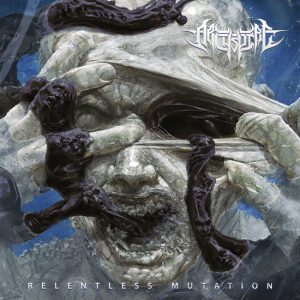 Het is nog even geduldig wachten, maar op 22 september brengt het technodeahtmetalgezelschap Archspire hun nieuwe album Relentless Mutation uit via Season Of Mist.
De compositie Remote Tumour Seeker is de tweede compositie die op het publiek wordt losgelaten. En dat kost nog wel wat moeite om deze ingehouden technische deathmetal tot 22 september in het gareel te houden.
Remote Tumour Seeker is bruut en is gewoon ziekelijk goed. Niet alleen muzikaal weten de heren waar ze mee bezig zijn, de som van de instrumentele delen wordt samengevoegd tot een prettig in het gehoor liggende compositie.
ARCHSPIRE comment: "We are proud to release 'Remote Tumour Seeker,' a track from our upcoming album 'Relentless Mutation.' Neo-classical sections overtop fast blast beats make this song extremely fun, although intensely challenging to perform live. We hope that you will enjoy it! Stay Tech"
Bij Rockportaal kun je Remote Tumour Seeker nu in première zien gaan. Wees gereed en draai de volumeknop alvast wat verder open.
www.facebook.com/Archspireband
http://smarturl.it/ArchspireRelentless