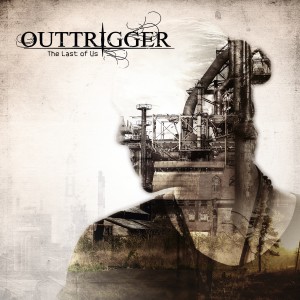 Een jonge, energieke en enthousiaste metal band uit Zweden.
Zo wordt Outrigger aangeprezen in de officiële stukken. Na een nominatie voor Best Rock Act en meer dan 1,5 miljoen streams voor de hitsingle Echo op Spotify is hier dan het debuutalbum The Last Of Us. De band is opgericht in 2009 door zanger Simon Peyron en gitarist Timmy Andersson.  Hier voegden zich de overige leden bij, te weten zanger Oliver Buvac, bassist Joakim Agnemyr, gitarist Adam Axelsson en drummer John Lofgren. Nadat zanger Oliver Buvac de band verliet, werd gitarist Peyron de zanger. De band brengt in 2010 de EP Untestified Revolution uit, gevolgd door de EP Echo in 2014. Zoals gezegd was het na het succes van Echo tijd voor een volwaardig album. Het album begint met Superman Is Dead, een stevig rocknummer, gevolgd door No Excuse. Langzaam wordt het wat steviger en agressiever in World Of Fire en Echo. You Left As You Came is een klasse apart, een lekker refrein met een pakkende tekst, afgewisseld door gierende gitaren en beukende drums. Hierna komt er even rust met een akoestische versie van Awaken Me. Daarna gaat het weer in een rap tempo verder met Colder en Blame On You. In One With The Pain voel je de pijn als je Peyron hoort zingen.
Het hele album klopt, de teksten, muziek en zang passen perfect bij elkaar. Dit is een band met potentie.