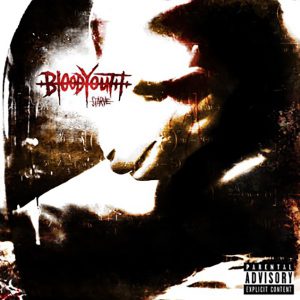 Nog enkele weken en het nieuwe album van Blood Youth komt uit. Deze metalcoregiganten uit de UK komen dan met de opvolger van Beyond Repair. Na hun tour met Crossfaith gaan ze nu op pad met Parting Gift en staan ze in maart in België en Nederland geprogrammeerd.
Van het nieuwe album Starve dat 22 februari zal uitkomen via Rude Records is er nu ook de video van Keep You Alive.
Frontman Kaya Tarsus enthuses: "We're really excited to have Parting Gift joining us on the Starve EU tour. They are a band we have been listening to for a while now". "Parting Gift are making some real waves in the UK scene and bring something completely different to the line-up. This will be the biggest tour we have done so far and we are really stoked to have great bands experiencing it with us. It's going to be one to remember".
EU Tour Dates (March 2019) with support from Parting Gift:

11.03 Kavka, Antwerp (BE)
12.03 Dynamo, Eindhove (NL)
13.03 Headcrash, Hamburg (DE)
14.04 MTC, Cologne (DE)
16.03 Beta, Copenhagen (DK)
17.03 Musik & Frieden, Berlin (DE)
18.03 Chmury, Warsaw (PL)
19.03 Chapeau Rouge, Prague (CZ)
20.03 Naumanns, Leipzig (DE)
22.03 Feierwerk, Munich (DE)
23.03 Robot, Budapest (HU)
24.03 Arena, Vienna (AT)
26.03 Hafenkneipe, Zurich (CH)
27.03 Legend Club, Milan (IT) (no Parting Gift)
29.03 Sala Vol, Barcelona (ES) (no Parting Gift)
30.03 Wurlitzer Ballroom, Madrid (ES) (no Parting Gift)