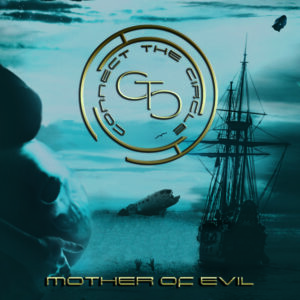 Na de overweldigende positieve recensies voor het debuut This Is Madness dat in februari 2020 uit kwam, kreeg Connect The Circle nauwelijks tijd om het album live te promoten door de veranderingen die Covid19 met zich mee bracht.
Mede hierdoor, en geinspireerd door de hoge noteringen van het album in diverse hitlijsten, besluit de band de tijd van de pandemie te gebruiken om aan een nieuwe album te werken. De Noorse zanger/dirigent Øystein Fevang, tevens Grammy winnaar, biedt aan om arrangementen te schrijven. Daarnaast ondersteunt hij de band als toetsenist. Na een jaar van intensieve rehearsals maakt de band in de Norsk Lydstudio het album af.
Tekstueel biedt het album veel uitdaging. Het titelnummer Mother Of Evil is genoemd naar de moeder van de Amerikaanse serie moordenaar Jack Gilbert Graham die op 1 november 1955 UA Vlucht 629 opblies door middel van een tijdbom in de koffer van zijn moeder. Vlak daarvoor had hij een levensverzekering op haar afgesloten. Lang heeft hij niet van zijn aanslag kunnen genieten, hij wordt opgepakt en ter dood veroordeeld. Op 11 januari 1957 wordt hij vergast.
Het nummer 1591 gaat over Hernan Cortès en de Spaanse verovering van Mexico, het nummer 34 Million Mile Mission gaat over de ruimtereis voor de eerste bewoners van Mars. Het nummer When The King Cried is geinspireerd door het hartverscheurende moment dat koning Harald V van Noorwegen in tranen uitbarst tijdens de herdenkingsdienst voor de slachtoffers van de Utøya aanslag in 2011.
Muzikaal gezien gaat het van stevige rock in The Legend Of Becky Cotton en 34 Million Mile Mission tot intiemere stukken zoals When The King Cries. De nummers zijn doorspekt met folkelementen, stevige gitaar riffs en langere solo's. In een kleine vijftig minuten levert deze band een uiterst gevarieerd album af zonder ook maar één moment te vervelen. Dit album is zeker een aanrader.