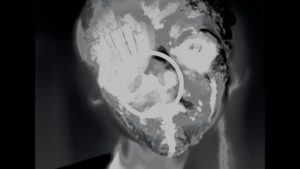 Crossfaith staat aan de vooravond van hun Europese tour waarbij ze Nederland op 13 februari aandoen. Dan staan ze namelijk in het Bossche Willem Twee. Met het album Ex Machina wisten ze in 2018 sterk te overtuigen.
"Crossfaith overtuigt. Niet alleen live weten ze alle registers op de juiste manier op het juist moment open te zetten. Ook op Ex Machina zetten ze hun enerverende technometalcorehiphopmix sterk neer en zijn we een album rijker dat van voor tot achter vol kwalitatief goede composities staat die evenwichtig en vol power zijn opgezet." (Rockportaal)
Deze week komen ze als aanloop naar de nieuwe tour met de nieuwe single Endorphin.
Zanger Kenta 'Ken' Koie zegt hierover "Do you want a new acid?" We are so proud to reveal our new era with 'Endorphin', our new masterpiece to fascinate people. It will take you to another level of excitement and we can't wait to play this song during out upcoming headlining tour!".
Crossfaith komt niet alleen naar Europa. Ze nemen de bands Ocean Grove en Black Futures mee op hun trip.
"this time we welcome two talented bands! Ocean Grove is one of the most exciting bands from Australia. Their music style is mashup 90's heavy music vibe and psychedelic influence, they are the perfect fit for this tour without doubt. The other is Black Futures. We watched them live at Boomtown Festival earlier this year and we fell in love with their music. We can't wait to see the reaction from our fans. Check these lads out and be ready for 'Synchronicity', it'll be bloody good one!".