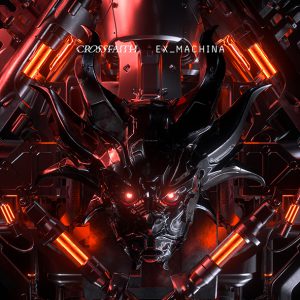 Het is alweer ruim een maand geleden dat Crossfaith het album Ex Machina uitbracht. De derde single Make A Move is nu op video beschikbaar. Een compositie waarin de hiphop wat meer de nadruk krijgt en het refrein vanzelfsprekend lijkt aan te spreken.
Zanger Kenta 'Ken' Koie zegt hierover: "This video was filmed while we were on our summer European tour, which was a great time for us. When you watch it you can really feel the sort of energy we put into our live shows! And we can't wait to be back in the UK and Europe for our headlining tour this month – check out Make A Move and get ready for it!".
12 oktober kun je Crossfaith live aanschouwen in Utrecht.