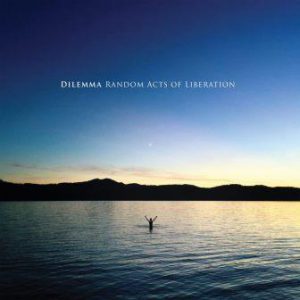 Begin november verschijnt een nieuw album van de Nederlandse melodieuze progressieve rock band Dilemma: Random Acts Of Liberation. Dilemma is halverwege de jaren negentig opgericht door toetsenist Robin Z. In 1996 verscheen het tot nu toe enige album Imbroccata op het label SI Music/Roadrunner. In 2015 werd de Britse zanger/gitarist Dec Burke (Frost*, Audioplastik, Darwin's Radio) officieel lid van de band die naast Robin Z verder bestaat uit Collin Leijenaar (drums), Paul Crezee (gitaar) en Erik van der Vlis (basgitaar). Collin Leijenaar is hiernaast ook drummer bij Kayak. Daarnaast zit hij regelmatig op de drumkruk  bij artiesten als Neal Morse, Jordan Rudess, Dave Bainbridge & Affector.
Random Acts Of Liberation wordt uitgebracht door het Nederlandse label Butler Records en Music on Vinyl. Het album is geproduceerd door Collin Leijenaar en in Amerika gemixed en gemastered door Rich Mouser (o.a. Spock's Beard, Transatlantic, Neal Morse).
Tracklist:
The Space Between The Waves (4:31)
Amsterdam (This City) (5:00)
Aether (6:46)
All That Matters (4:33)
The Inner Darkness (12:05)
Dear Brian (2:17)
Prodigal Son (5:03)
Pseudocomaphobia (5:15)
Spiral Pt. II (2:08)
Openly (5:57)
Intervals (3:47)
Play With Sand (5:50)
Wonder (Not Of My Own) (6:14)
The Mist Of Vale (2:41)
Totale speelduur 72:29 minuten
Het nummer The Space Between The Waves is op single verschenen. Onder dit bericht de bijbehorende lyric video.
In oktober tourt Dilemma door Europa in het voorprogramma van Sons Of Apollo. Deze tour start op 4 oktober 2018 met een (reeds uitverkocht) optreden in Cultuurpodium Boerderij in Zoetermeer.