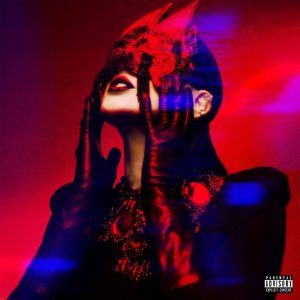 Met het derde album van deze Amerikaanse band wil de oorspronkelijk uit Hongarije afkomstige Dorothy Martin Europa veroveren.

Met een album waarbij tekstueel geen blad voor de mond genomen wordt heeft de band mij al overtuigd. Ondanks dat het album slechts 35 minuten duurt brengt de band tien uitstekende nummers ten tonele.

De band brengt stevige rock met krachtige vocalen van Martin. Ze is duidelijk in haar teksten, zo hoor je in Rest In Peace het relaas over een relatie die er niet meer is. En als je de tekst hoort, is Martin er geen seconde rouwig om.

Met Close To Me Always is het haast het tegenovergestelde. Ook hier gaat het om een relatie die is beëindigd, maar hier leeft de oud-geliefde nog voort in de herinnering. Dat feestje, die kus in de deuropening, het blijft allemaal hangen.

Op het nummer Gifts From The Holy Ghost speelt Slash (Guns N Roses) gitaar. Het is een mooi slot van een sterk album. Melodische rock met ruige kantjes, pakkende refreintjes en sterke teksten. Helaas staat er (nog) geen Europese tour op de website van de band, maar wie weet. Ga in ieder geval dit album luisteren!