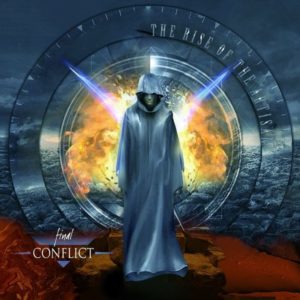 Final Conflict is een progressieve rockband gevestigd in Stoke On Trent (Engeland). Final Conflict werd opgericht in 1985 door Andy Lawton en Brian Donkin. De line-up van ervaren muzikanten bestaat uit de dubbele gitaar en zang van Andy Lawton en Brian Donkin, toetsenman Steve Lipiec, Barry Elwood op basgitaar en Eden Longson op drums en percussie.
Final Conflict meldt dat op 15 januari 2020 het achtse album verschijnt. Het album is het vervolg op het album Return Of The Artisan uit 2012 en heeft als titel The Rise Of The Artisan.
Tracklist:
1. Rise of the Artisan
2. Life #1
3. A Clockwork Echo
4. Stop & Stare
5. A River of Dreams
6. 4 Domains
7. This Pulse
8. Lights
9. The Door
10. Breaking the Cycle
Op de website van de band kan je het titelnummer beluisteren en downloaden.