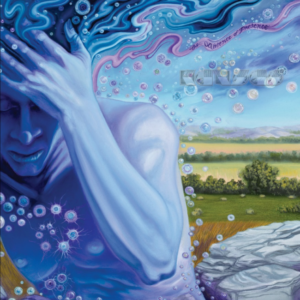 Terwijl we gisteren nog konden melden dat Kansas naar Nederland komt met Point of Know Return Anniversarytour, kunnen we vandaag melden dat er ook een nieuw album aan zit te komen.
Het album heet The Absence Of Presence en zal op 26 juni via InsideOut Music uitgebracht worden. Het is de opvolger van The Prelude Implicit dat het in de charts zeer goed heeft gedaan.
"We are really proud of the album The Absence of Presence," zegt gitarist,producer en songschrijver Zak Rizvi. "Making a new KANSAS album sets a very high musical standard that is expected from our fans. From rockers, to progressive epics, to ballads, there is something on this recording for everybody."
"It's been a while since the band has been able to perform in Europe, where we have some very passionate fans," voegt gitarist Richard William eraan toe wanneer het over de tour gaat. "We are excited to take the Point of Know Return Anniversary Tour across Europe. Not only will they hear us perform that album in its entirety, along with other hits and deep cuts, but they will be the first fans to hear some of the songs from 'The Absence of Presence' performed live."
Het nieuwe album zal negen nieuwe composities kennen en is geproduceerd door Zak Rizvi, Phil Ehart en Richard William.