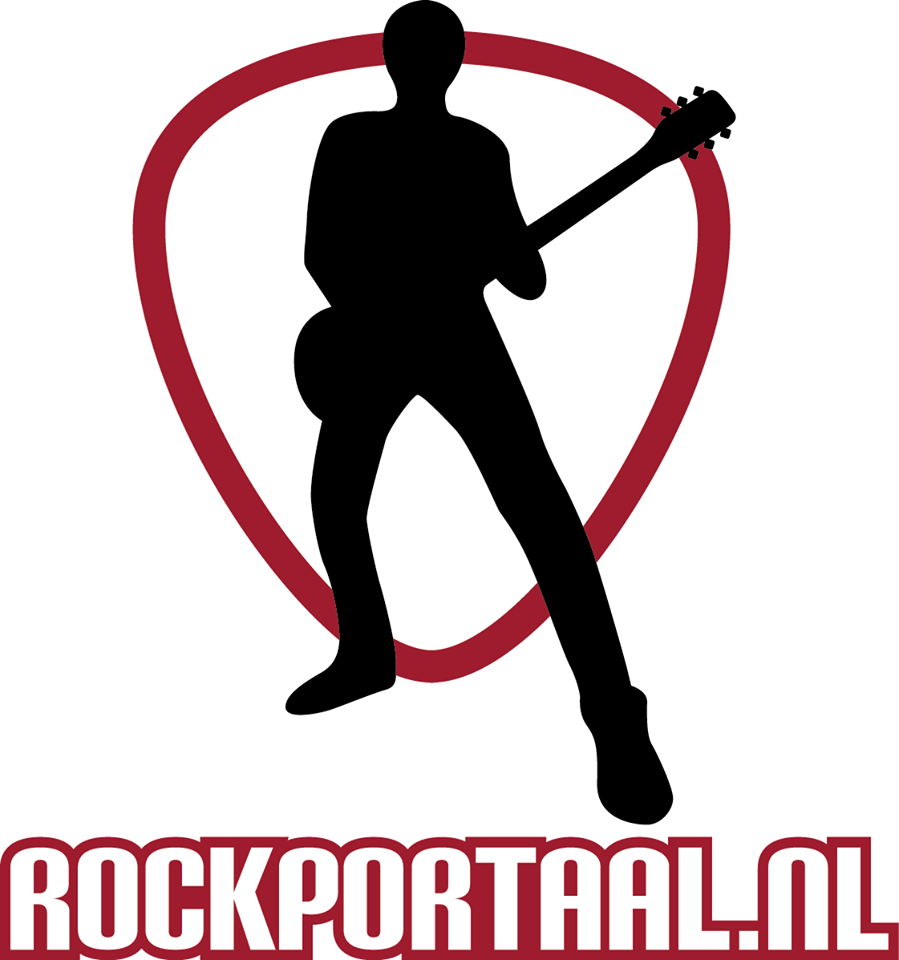 Layers Of Devotion
Op 3 december plaatsten we reeds het bericht van Layers Of Devotion dat met From Forge To Fire de nieuwe single presenteerde. We schreven er toen het volgende over:
Layers Of Devotion is een metalproject dat gestart is in 2021 en tot doel heeft om composities op te nemen met (online) muzikanten. Het project is gewijd aan toewijding en een fikse dosis motivatie om muziek echt tot leven te brengen. "Layers stands for the different persons and instruments in the music. Devotion stands for the enthusiasm and the passion of making music".
Flood Of Violence kon je al eerder op onze site vinden en nu is de tweede track From Forge To Fire uitgebracht. Wederom een compositie die bol staat van goede metal. Drummer Michiel van der Plicht houdt er goed de vaart in, terwijl bassist Dominic Bellekom de nodige ondersteuning biedt. Hierop kan gitarist Maarten Jungschläger riffen en soleren terwijl Monica Jansen de zangpartij uiterst behendig uitvoert. Ze laat horen over een breed assortiment aan zangstijlen te beschikken. Het geheel is een klinkende compositie die wel wat potten breekt.
Afgelopen week werd voor de liefhebbers ook een guitar playthroughvideo online gezet.
We Exist Even Dead
We Exist Even Dead is een jonge veelbelovende metalcoreband uit Barcelona. Sinds 2016 combineert de band groovemetal, metalcore en progressieve arrangementen tot een meer hybride eigen stijl. Met het debuut Meet No End lukte het de band om de nodige positieve aandacht te genereren. Het heeft ervoor gezorgd dat de band voor Resurrection Fest geboekt was en dat ze konden openen voor Bury Tomorrow en Chystal Lake, Stick To Your Guns en Cancer Bats.
Met het nieuwe album Chimera in het vooruitzicht krijg je nu de video bij de single Distance.
The Modern Age Slavery
Blackened Deathcore uit Italië word je gepresenteerd door The Modern Age Slavery. Van het nieuwe album 1901 / The First Mother is de nieuwe single Irradiate All The Earth als video verschenen.
Zanger 𝗚𝗶𝗼𝘃𝗮𝗻𝗻𝗶 Berselli zegt: "𝘐𝘳𝘳𝘢𝘥𝘪𝘢𝘵𝘦 A𝘭𝘭 T𝘩𝘦 𝘌𝘢𝘳𝘵𝘩: 𝘰𝘯𝘤𝘦 𝘢𝘨𝘢𝘪𝘯, 𝘢 𝘴𝘶𝘱𝘦𝘳𝘧𝘢𝘴𝘵 𝘵𝘳𝘢𝘤𝘬 𝘪𝘯 𝘛𝘩𝘦 𝘔𝘰𝘥𝘦𝘳𝘯 𝘈𝘨𝘦 𝘚𝘭𝘢𝘷𝘦𝘳𝘺 𝘴𝘵𝘺𝘭𝘦, 𝘵𝘩𝘢𝘵 𝘸𝘦 𝘸𝘪𝘭𝘭 𝘣𝘦 𝘴𝘶𝘳𝘦𝘭𝘺 𝘤𝘩𝘢𝘭𝘭𝘦𝘯𝘨𝘦𝘥 𝘵𝘰 𝘱𝘭𝘢𝘺 𝘭𝘪𝘷𝘦…. 𝘵𝘩𝘰𝘶𝘨𝘩 𝘸𝘦 𝘢𝘳𝘦 𝘵𝘳𝘶𝘭𝘺 𝘭𝘰𝘰𝘬𝘪𝘯𝘨 𝘧𝘰𝘳𝘸𝘢𝘳𝘥 𝘵𝘰 𝘪𝘵. 𝘛𝘩𝘦 𝘭𝘺𝘳𝘪𝘤𝘴 𝘪𝘴 𝘵𝘢𝘬𝘦𝘯 𝘧𝘳𝘰𝘮 𝘵𝘩𝘦 𝘸𝘰𝘳𝘬 𝘰𝘧 𝘏𝘢𝘯𝘯𝘢𝘩 𝘔𝘰𝘳𝘦, 𝘢 𝘸𝘰𝘮𝘢𝘯 𝘸𝘩𝘰 𝘵𝘳𝘶𝘭𝘺 𝘧𝘰𝘶𝘨𝘩𝘵 𝘢𝘨𝘢𝘪𝘯𝘴𝘵 𝘴𝘭𝘢𝘷𝘦𝘳𝘺. 𝘐𝘯 𝘧𝘢𝘤𝘵, 𝘢𝘴 𝘸𝘦 𝘴𝘢𝘪𝘥 𝘪𝘯 𝘵𝘩𝘦 𝘱𝘢𝘴𝘵, 𝘵𝘩𝘦 𝘰𝘷𝘦𝘳𝘢𝘭𝘭 𝘢𝘭𝘣𝘶𝘮 '𝟣𝟫𝟢𝟣 – 𝘛𝘩𝘦 𝘍𝘪𝘳𝘴𝘵 𝘔𝘰𝘵𝘩𝘦𝘳' 𝘥𝘳𝘢𝘸𝘴 𝘪𝘯𝘴𝘱𝘪𝘳𝘢𝘵𝘪𝘰𝘯 𝘧𝘳𝘰𝘮 𝘗𝘳𝘦-𝘍𝘪𝘳𝘴𝘵 𝘞𝘰𝘳𝘭𝘥 𝘞𝘢𝘳 𝘱𝘰𝘦𝘵𝘴, 𝘱𝘩𝘪𝘭𝘰𝘴𝘰𝘱𝘩𝘦𝘳𝘴, 𝘢𝘯𝘥 𝘴𝘤𝘪𝘦𝘯𝘵𝘪𝘴𝘵𝘴. 𝘛𝘩𝘦 𝘧𝘰𝘭𝘭𝘰𝘸𝘪𝘯𝘨 𝘤𝘩𝘢𝘱𝘵𝘦𝘳 𝘴𝘩𝘢𝘭𝘭 𝘵𝘳𝘺 𝘵𝘰 𝘥𝘦𝘴𝘤𝘳𝘪𝘣𝘦 𝘵𝘩𝘦 𝘱𝘰𝘴𝘵-𝘸𝘰𝘳𝘭𝘥 𝘸𝘢𝘳 𝘴𝘤𝘦𝘯𝘢𝘳𝘪𝘰, 𝘸𝘩𝘦𝘳𝘦𝘢𝘴 𝘵𝘩𝘦 𝘵𝘩𝘪𝘳𝘥 𝘢𝘯𝘥 𝘧𝘪𝘯𝘢𝘭 𝘤𝘩𝘢𝘱𝘵𝘦𝘳 𝘸𝘪𝘭𝘭 𝘳𝘦𝘴𝘦𝘮𝘣𝘭𝘦 𝘵𝘩𝘦 𝘺𝘦𝘵-𝘵𝘰-𝘤𝘰𝘮𝘦, 𝘵𝘩𝘰𝘶𝘨𝘩 𝘪𝘯𝘦𝘷𝘪𝘵𝘢𝘣𝘭𝘦, 𝘧𝘶𝘵𝘶𝘳𝘦 𝘪𝘯 𝘸𝘩𝘪𝘤𝘩 𝘸𝘦 𝘸𝘪𝘭𝘭 𝘢𝘭𝘭 𝘭𝘦𝘵 𝘱𝘢𝘳𝘵 𝘰𝘧 𝘰𝘶𝘳 𝘭𝘪𝘷𝘦𝘴 𝘵𝘰 𝘣𝘦 𝘥𝘳𝘪𝘷𝘦𝘯 𝘣𝘺 𝘰𝘵𝘩𝘦𝘳𝘴. 𝘛𝘩𝘦𝘴𝘦 𝘭𝘢𝘴𝘵 𝘭𝘪𝘯𝘦𝘴, 𝘴𝘰𝘮𝘦𝘩𝘰𝘸, 𝘱𝘶𝘭𝘭 𝘮𝘦 𝘣𝘢𝘤𝘬 𝘵𝘰 𝘵𝘩𝘦 𝘢𝘤𝘵𝘶𝘢𝘭 𝘛𝘩𝘦 𝘔𝘰𝘥𝘦𝘳𝘯 𝘈𝘨𝘦 𝘚𝘭𝘢𝘷𝘦𝘳𝘺 𝘮𝘢𝘯𝘪𝘧𝘦𝘴𝘵𝘰, 𝘪𝘯𝘪𝘵𝘪𝘢𝘭𝘭𝘺 𝘪𝘯𝘴𝘱𝘪𝘳𝘦𝘥 𝘣𝘺 𝘵𝘩𝘦 𝘣𝘰𝘰𝘬 '𝘌𝘴𝘤𝘢𝘱𝘪𝘯𝘨 𝘍𝘳𝘰𝘮 𝘍𝘳𝘦𝘦𝘥𝘰𝘮' 𝘣𝘺 𝘌𝘳𝘪𝘤𝘩 𝘍𝘳𝘰𝘮𝘮, 𝘸𝘩𝘪𝘤𝘩 𝘪𝘯𝘷𝘦𝘴𝘵𝘪𝘨𝘢𝘵𝘦𝘴 𝘵𝘩𝘦 𝘱𝘴𝘺𝘤𝘩𝘰𝘭𝘰𝘨𝘪𝘤𝘢𝘭 𝘴𝘵𝘢𝘵𝘦 𝘰𝘧 𝘮𝘪𝘯𝘥 𝘰𝘧 𝘶𝘯𝘦𝘥𝘶𝘤𝘢𝘵𝘦𝘥 𝘮𝘢𝘴𝘴𝘦𝘴, 𝘸𝘪𝘭𝘭𝘪𝘯𝘨 𝘵𝘰 𝘢𝘷𝘰𝘪𝘥 𝘵𝘩𝘦 𝘳𝘦𝘴𝘱𝘰𝘯𝘴𝘪𝘣𝘪𝘭𝘪𝘵𝘺 𝘵𝘰 𝘤𝘩𝘰𝘰𝘴𝘦 𝘧𝘰𝘳 𝘵𝘩𝘦𝘪𝘳 𝘰𝘸𝘯 𝘧𝘶𝘵𝘶𝘳𝘦."


Heartlay
Atrox Trauma
Get Out Of Publicity is de nieuwe single van het Hongaarse Atrox Trauma. De single is afkomstig van het laatste album On The Line Of Nothing And Something.