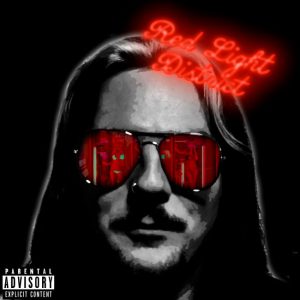 De Belgische glam- en sleazerockband Mr Myst heeft de nieuwe EP Red Light District uit, het vervolg op hun debuutalbum uit 2016.
Op deze EP krijg je vijf tracks, met daarbij één cover. Dat is dan een hardrockversie van I'm Still Standing van Elton John. Die is niet eens zo verkeerd als je op het eerste zicht zou denken. Ik denk zelfs dat Elton John deze versie leuk zou vinden.
Mr Myst is muzikaal een kruising tussen The Darkness en Skid Row. Uit de lyrics onthou je vooral dat er al eens mag gelachen worden en in interviews geven ze ook aan dat er al meer dan genoeg ernstige bands rondhossen. Opvallend, want bijna elk lid van Mr Myst heeft een verleden in zo'n ernstige death- of blackmetalband (Asatru, Tyraniz, Mortifer, Psychogeneration, …). Dan is Mr Myst wel een uitstekende remedie tegen al die ellende en bitterheid.
Elke track van deze EP tovert een glimlach op je gezicht en geeft je zin om wijdbeens luchtgitaar te beginnen spelen. Red Light District is pure fun. Missie geslaagd.
Mr Myst mag binnenkort WildFest openen, het Belgische indoorfestival dat zich helemaal richt op glam, sleaze en hardrock. Hopelijk zien we ze binnenkort ook opnieuw eens in Nederland aan het werk.