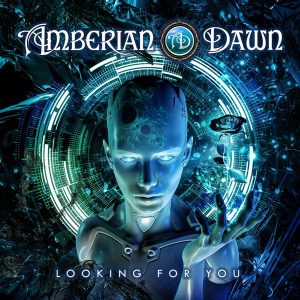 De Finse progressieve metal band Amberian Dawn zal op 31 januari 2020 via Napalm Records het nieuwe album Looking For You uitbrengen. Op dit album staat onder meer een cover van het ABBA-nummer Lay Your Love On Me. In de voetsporen van ABBA nam toetsenman Tuomas Seppälä de meeste keyboardpartijen rechtstreeks op in de legendarische studio van Benny Andersson op de originele apparatuur die ABBA gebruikte om hun wereldwijde hits te maken.
Commentaar van de toetsenman: "This song is one of my ABBA-favorites. I really like the sound and feeling of it. Before recording this song with my band, I hadn't ever done a cover version of any song. There's so many good bands out there I've loved during all these years so it was hard to choose just one song for covering. But since my musical taste has been a little bit "lighter" lately, I decided to choose an ABBA song. It was even more obvious to me to choose this song after I got a chance to visit and record at Benny Andersson's studio in Stockholm."
Deze fraaie cover bewijst dat ABBA en metal elkaar niet uitsluiten. Amberian Dawn laat hiermee tevens haar nieuwe stijl horen. Die is nog melodischer en toetsen-georiënteerd, maar toch hun eigen stijl: "melodic ABBA-metal". Het nieuwe album staat vol met goed gepolijste en pakkende melodieën en epische keyboardpartijen.
Tracklist:
United
Eternal Fire Burning
Looking for You
Two Blades
Symphony Nr. 1 Part 3 – Awakening (Feat. Fabio Lione)
Go for a Ride
Butterfly
Universe
Lay All Your Love on Me (ABBA Cover)
Au Revoir
Cherish My Memory Re-Mastered (Bonustrack)
Bezetting:
Capri Virkkunen: zang
Emil Pohjalainen: gitaar
Jukka Hoffren: basgitaar
Joonas Pykälä-aho: drums
Tuomas Seppälä: toetsen