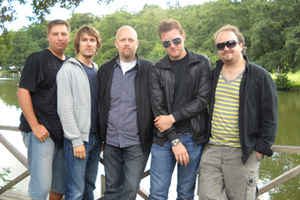 Het Britse platenlabel Bad Elephant Music heeft bekend gemaakt dat in mei 2019 het langverwachte vijfde album van de Zweedse progband Brighteye Brison wordt uitgebracht. Het album krijgt de originele titel V en wordt zowel digitaal als fysiek uitgebracht. Het album is de opvolger van het in 2011 verschenen Magician's Chronicles Part 1. Blijkbaar moeten de fans nog even geduld hebben voor Part 2.
Linus Kåse van Brighteye Brison: "I was already a fan of Bad Elephant Music and saw their passion for great adventurous music. It is the perfect fit for Brighteye Brison and it's gratifying to be a part of their vision".
David Elliott, de baas van Bad Elephant Music: "I've been a fan of the band since I was wowed by Believers and Deceivers, and when Linus approached us last year I was delighted to welcome the guys to the family".
Brighteye Brison werd rond de eeuwwisseling opgericht in Stockholm door Linus Kåse (die ook deel uitmaakt van Änglagård). De band bracht tot op heden vier albums uit. In 2003 het titelloze debuutalbum, gevolgd door Stories in 2006 en Believers And Deceivers in 2008 en dus The Magician Chronicles Part 1 in 2011. De muziek kan bestempeld worden als van toetsen doordrenkte klassieke progressieve rock met invloeden van Gentle Giant en Yes. De Zweden zijn ook niet vies van 'epics', getuige eerdere composities met een speelduur van 23 tot 35 minuten.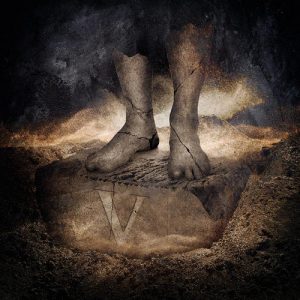 Inmiddels is het artwork bekend. V wordt uitgebracht op 24 mei 2019 en 'slechts' drie nummer kent:
1. The Crest Of Quarrel
2. V
3. The Magician Chronicles – Part II
Brighteye Brison kent nog steeds dezelfde bezetting, te weten:
Linus Kåse: toetsen, saxofoon, zang
Per Hallman: toetsen, zang
Johan Öijen: gitaar
Kristofer Eng: basgitaar, zang
Erik Hammarström: drums