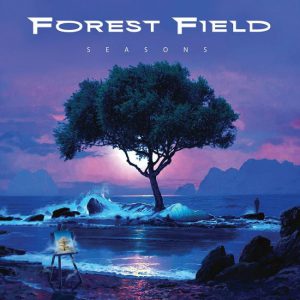 Na een korte pauze keert de multinationale melodieuze rockband Forest Field met Nederlandse roots terug met hun vijfde album. De vocalen werden in  The Musik Room (Verenigde Staten) opgenomen. Alle andere instrumenten werden ingespeeld en geproduceerd door Peter Cox in de Nederlandse Down the Road studio. Het album is daar ook gemixt en gemastered. Het artwork is zoals vanouds van de befaamde Blekkmark Design Studio.
Speciale gast is UK gitarist Vince O'Regan (Pulse, Legion, Bob Catley), die zijn shredding toevoegt aan de tracks Into The Lion's Den en Trading Places.
Het album verschijnt op 18 september 2019.

Tracklist
1. Delta Hours
2. Change The World
3. Spring Is Coming
4. Into The Lion's Den
5. Rain In May
6. Eyewitness
7. Circles
8. A Silent Cry
9. Autumn Sky
10. Trading Places
11. Storm In November
12. On The Edge Of Winter
Meer info, inclusief informatie over ieder nummer vind je op de website van Forest Field.
Aldaar kan je het album ook bestellen.
Uiteraard publiceert Rockportaal een review rond de release datum.