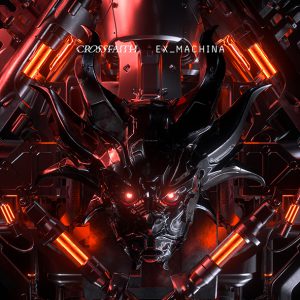 3 augustus komt het Japanse Crossfaith met het nieuwe album Ex Machina via UNFD. De video van Catastrophe is nu online gezet. Ex Machina is het vijfde album van de band en is de opvolger van Xeno (uitgezonderd van de EP Wipe Out). Op het album krijgt Crossfaith hulp van Rou Reynolds (Enter Shakira) en H09909.
Speaking of the track, singer Kenta 'Ken' Koie says  "Catastrophe is another new song from our new album Ex Machina, which we are very excited about releasing! To inspire me to write this song I watched DEVILMAN crybaby, which is a famous Japanese sci-fi action anime, and it helped me write the lyrics. We always want our fans to experience something they've never had before through our music and shows, so we are looking forward to seeing everyone on our UK & Europe tour later this year!".
Het nieuwe album is een concept album en verhaalt over "an alternative near future in which the ruling class, known as Angels, maintain their world through artificial intelligence and other technology, which dehumanises people and effectively turns them into drones"
Frontman Kenta 'Ken' Koie explains: "After we released last album 'XENO', we were thinking about what the next theme for us is. Then we decided to put theme 'Awake the individuality'. Because we've always trying to make new things and that's the big part of band's attitudes. Technology has been advancing from when I was kid, and it definitely helps the world but at the same time I feel like technology take out important process to think about individuality in exchange for convenience. This album is a grave warning for our future, I hope you guys listen to this and think about what the meaning of this album is for you and feel how you feel through this album and start something for your future".