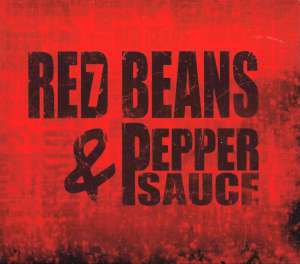 Vorige week maakte het Nederlands voetbalelftal een slechte beurt tegen Gibraltar en werd het compleet afgedroogd door Frankrijk. Eén van de weinigen die zich aan de malaise onttrok was linksback Nathan Aké. Vrijwel tegelijkertijd had ik een album met een andere Aké in de cd-speler, zijn nicht Jessyka Aké, zangeres bij Red Beans & Pepper Sauce. Uitgerekend een Franse band…
De stijl op het album 7 is opgebouwd uit delen bluesrock, classic rock van de Deep Purple/Uriah Heep-variant en funkrock. Bij de opener, Going Blind, denk je al snel dat het richting Deep Purple gaat, zeker door de buitengewoon prominente toetsen van van Serge Auzier. Maar verderop op het album is ritmisch is de funk vaak veel zwaarder aangezet. Luister maar eens naar een track als Guess My Name. Het daaropvolgende Lonely is juist weer een fraaie bluesballad.
Het bijzondere is dat drums, bas én gitaar vaak wat ingehouden zijn en dat het meestal de toetsen zijn die de rol van soloinstrument vertolken. Toetsen en zang zorgen voor de speelsheid op een buitengewoon effectieve basis van drums, bas en gitaar. Aké's zanglijnen zijn in de snellere tracks wel vergelijkbaar met die van Joyce Kennedy bij Mother's Finest, al is Aké wel wat meer een blueszangeres. Haar stem heeft hier en daar wat minder diepte, maar dat lijkt een kwestie van productie. Hoe dan ook weet Aké er het maximale uit te halen en is haar stem belangrijk voor het geluid van de band.
Ze zijn er prima in geslaagd om heel catchy songs te schrijven en ook als het tijd is voor de solopartijen van soms gitaar, vaak toetsen en soms allebei, blijft het tempo er lekker in zitten. Alle acht songs zijn ergens tussen de vier en zes minuten, dus precies genoeg tijd voor een paar coupletten en een niet idioot lange solo. Ook dat helpt om het lekker puntig te houden. De fijne verdeling van blues-, rock- en funkelementen doet de rest om te zorgen dat dit een ontspannen rockend album is geworden, waarbij je niettemin onmogelijk je voeten stil kunt houden.
Maar dan is het feest nog niet voorbij. Er zijn bonustracks, onder de titel The Rockfield Live Sessions, met daarop de eigen songs Outlaw On The Run en Sugar én een hele bijzondere cover: Led Zeppelin's Rock And Roll, aanvankelijk als een net iets tragere verfunkte versie om stevig rockend te eindigen. Voor de liefhebbers: in 2021 stond de studioversie cover al op hun coversalbum Songs From The Past.
Red Beans & Pepper Sauce lijkt meer op het Franse voetbalelftal dan het Nederlandse: op 7 laten ze met speels gemak de ene na de andere voltreffer horen. Een perfecte band voor de zomerse bluesfestivals.
Red Beans & Pepper Sauce website