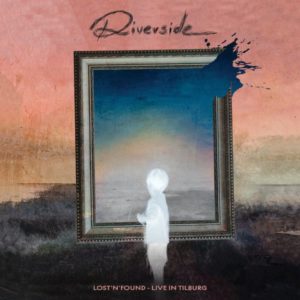 De progressieve rockmeesters van Riverside komen met een speciale liveregistratie Lost'n'Found. Het optreden is gefilmd in Tilburg en komt via InsideOut Music op 11 december op de markt.
Eerder kwam de registratie al uit als gelimiteerde oplage voor de fanclub, maar nu zal de show van de Europese Love, Fear And The Time Machinetour voor iedereen beschikbaar zijn. Niet alleen is een verslag van het optreden al een geweldige ervaring, het is tevens de laatste tour met gitarist Piotr Grudzinski die in 2016 onverwacht overleed.
Mariusz Duda zegt erover: "We're really pleased to tell you that our live release "Lost'n'Found – Live in Tilburg" with a concert from the "Love, Fear and the Time Machine Tour 2015" recorded at the fantastic 013 venue in Tilburg, The Netherlands, will be officially released later this year via InsideOutMusic.
The tour promoting "Love, Fear and the Time Machine" was groundbreaking, exceptional, and, as it turned out later, also the last one with Piotr Grudziński. We played, among others, a special version of "The Same River" and a 20-minute version of "Escalator Shrine".
The reissue of this recording we had previously sold exclusively during our shows in very limited edition, is enhanced by artwork from Travis Smith, extended booklet layouts and…a DVD with the concert, for the first time."