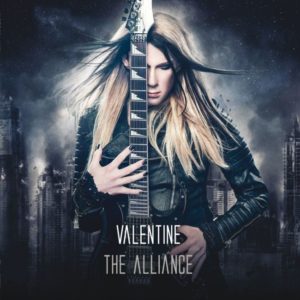 Robby Valentine  brengt op 11 april zijn album The Alliance (uit 2018) uit op vinyl, in een beperkte oplage van 250 stuks. Omdat de vinylrelease van tot stand is gekomen op veler verzoek van de fans, zal de release samen met hen gevierd worden in P3 Purmerend, eveneens op 11 april.
In aanloop naar de vinylrelease is er elke week een 'Countdown To The Alliance' moment, waarop telkens één van Robby Valentine's eerdere studioalbums op Spotify komt. De Countdown To The Alliance gaat deze maand van start met Valentine, het derde album dat Robby uitbracht in 1995. "Dat we beginnen met het derde album is een kwestie van rechten en oude contracten. Om het ontbreken van de eerste twee albums goed te maken, hebben we een leuke verrassing in petto.", legt Robby uit. Volg de Countdown To The Alliance via https://distrokid.com/hyperfollow/robbyvalentine/valentine. Destijds is The Alliance ook op Rockportaal gerecenseerd en de recensie vind je hier.
Robby Valentine kan je in augustus aan het werk zien op het Golden Age Rock Fest in Luik (België), samen met o.m. Diamond Head en Killer.