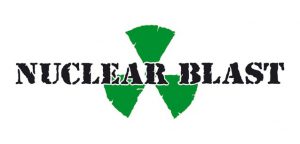 Met het live-album Infernus Sinfonica MMXIX zette Septicflesh een punt achter de samenwerking met Season Of Mist. Het bleek met dit fantastische album een dubbele punt te worden. Tegenwoordig is de band van Seth, Christos, Sotiris en Kerim ingelijfd bij Nuclear Blast Records.
"We are honored to have signed with one of the world's leading record labels, Nuclear Blast records," is het commentaar van Septicflesh "SEPTICFLESH has always been a hard working band looking to the future while keeping traditional elements and utilizing a modern and dark feel to our music. We needed someone who would understand this and we are happy to have found our new home with Nuclear Blast. In the meantime, our latest album »Codex Omega« continues to gain ground worldwide. We will keep touring in support of it and prepare for the conquests set before us!"
Bij Nuclear Blast zijn ze ook blij met deze Grieken: "We at Nuclear Blast are fans huge fans of SEPTICFLESH, and we're extremely excited to be working with one of the most revolutionary and forward thinking extreme metal bands around. We very much look forward working with the band on their upcoming pieces of sonic art!"
De eerste beelden uit de studio van 14 juli zijn nu online.