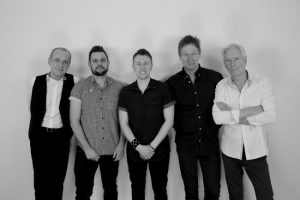 Op 6 september brengt Status Quo het nieuwe album Backbone uit via earMUSIC/Edel. Het is het 33ste album van de band en de eerste studioplaat sinds de soundtrack Bula Quo! uit 2013 en Quid pro Quo uit 2011. De huidige line-up van Status Quo heeft veel meegemaakt, maar bestaat anno 2019 uit een sterke groep muzikanten die hechter is dan ooit.
Backbone bevat drie nummers die zijn voortgekomen uit de samenwerking tussen Francis Rossi en harmonicaspeler en Quo-roadie Bob Young en bijdragen van de rest van de band. Dit album bewijst dat het creatieve vuur bij oprichter en voorman Francis Rossi nog steeds hevig brandt, ondanks dat dit het eerste Quo album is waarop wijlen Rick Parfitt op geen enkele wijze terugkomt.
De elf nummers op Backbone zijn tussen eind 2018 en medio dit jaar opgenomen in de studio van Rossi. De studiosessies waren in eerste instantie bedoeld om het gevoel te houden, te improviseren en plezier te hebben. Maar naarmate de sessies vorderden, kwamen er steeds meer nummers en begon iedereen in iets bijzonders te geloven. Want zelfs binnen de groep bestond er weerstand om een nieuw album te maken.
Rossi: 'This new material had to be seriously good. Quo have achieved so much and meant so much to too many people for the quality to slip now. Also, let's face it, things have changed and we're an easier target than ever. Losing Rick was hard to bear but, through Richie Malone, who was inspired to pick up a guitar by him, we can not only keep going but actually pick up the pace. The energy that he and Leon bring to Quo can't be underestimated. I wasn't sure I had another album in me but I couldn't be more proud of Backbone. I hope the fans love it, but you can't please everyone and I'm not going to start trying to now.'
Als je 'backbone' (ruggengraat) hebt, ben je standvastig en sta je op voor waar je voor staat. Dit past bij het album en de band. De honderden nummers die Status Quo de afgelopen vijftig jaar heeft opgenomen, resoneren vandaag de dag nog steeds en de nummers op Backbone zijn een waardevolle aanvulling op de toch al zo rijke catalogus. Onder het album gaat het hartstochtelijke verlangen schuil om te blijven creëren, de beste te zijn en te blijven spelen. Precies die kwaliteiten waardoor Status Quo al zo lang zo succesvol is.