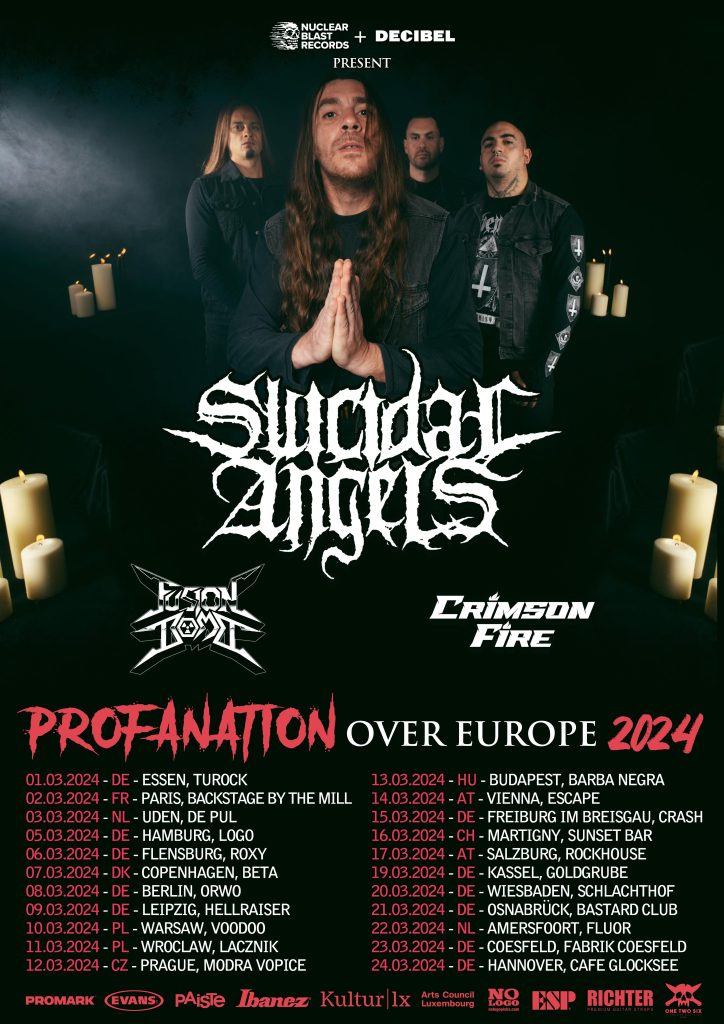 Vandaag heeft de Griekse thrashmetalband Suicidal Angels de data voor hun Europese tour bekend gemaakt.

At last! It's been two years since the world stopped spinning and a fatal illness almost destroyed our lives. This is our comeback!
We are thrilled to announce our upcoming European tour, brand new music and of course the release of our new album.
BUT first and foremost, we have the pleasure of announcing our first headline tour since that most unwanted worldwide break! We invite each and every one of you to sell out all of our club shows during this tour! It's something you've always done and it's through you that we get back all the strength in the world! That's how you help the band stand on its feet! You empower us, as well as all the bands out there, through your immense support and give us the strength to keep going!
Below you can find all our tour dates as well as the ticket links for our shows and grab your tickets!
Stay tuned and be patient until next week! We will be back with new music and of course the announcement of the release of our new album! Trust us when we tell you this is going to be one hell of a year! Thanks to all of you out there who still believe in Suicidal Angels! Onwards and upwards!"
De Profanationtour brengt de band op 3 maart naar De Pul in Uden en 22 maart naar Fluor in Amersfoort.