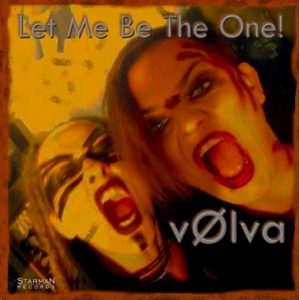 De Belgische zangeressen Darling Nikkie (Nikkie Van Lierop) en Deborah Ostrega bundelen hun krachten en stembanden in hun nieuwe band: VØLVA.
Van Lierop en Ostrega zijn twee van de originele Acid Queens die in de jaren '90 de wereld veroverden als zangeres van Lords of Acid, de legendarische elektrorockband van Maurice Engelen met dubbelzinnige teksten en opwindende podiumacts. Darling Nikkie was de frontvrouw van Lords of Acid sinds de oprichting van de band eind jaren '80 en ze was co-auteur en producer van hun album Lust, waarvan alleen al in de Verenigde Staten 750.000 exemplaren verkocht werden. Ze zong ook bij Praga Khan, een andere band van Engelen, en scoorde later wereldwijd als Jade4U.
Deborah Ostrega volgde Van Lierop op bij Lords of Acid en tourde met die band in de late jaren '90. Daarna startte haar eigen band Wunderkind. Momenteel is Ostrega op tournee met haar partner, de Nederlander Ernst Löw.
Löw is tevens de auteur van VØLVA's debuutsingle Let Me Be The One. Die single is op z'n minst een knipoog naar Lords of Acid. Of er nog meer singles en misschien een album volgen, is nog niet meteen duidelijk.