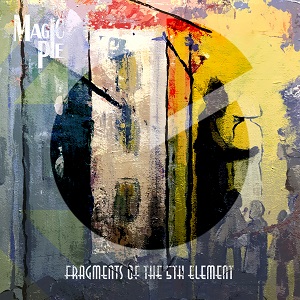 Het langverwachte vijfde album van de Noorse progrock band Magic Pie is in aantocht. Het is getiteld Fragments Of The 5th Element en zal op 30 augustus 2019 door Karisma Records worden uitgebracht.
Op Fragments Of The 5th Element hebben de Noren wederom een broertje dood aan steriele en gepolijste muziek die moderne bands zo vaak laten horen. De muziek op dit vijfde album is zoals te doen gebruikelijk van Magic Pie ongepolijst. Traditiegetrouw staat op het album een epic van in dit geval 23 minuten.
Het album is gemixt en gemasterd door Rich Mouser (Spock's Beard, Transatlantic) in The Mouse House Studio in Los Angeles. Met uitzondering van de drums, die werden opgenomen in Lionheart Studio & Production, zijn alle andere opnames gemaakt in Studio Basement van Kim Stenberg. Het artwork en ontwerp van Kim Stenberg is gebaseerd op originele schilderijen van Eva Stenberg.
Onder dit bericht de officiële video van het nummer P&C.
Tracklist:
The Man Who Had It All
P & C
Table For Two
Touched By An Angel
The Hedonist
Bezetting:
Kim Stenberg: gitaar, zang
Eirikur Hauksson: zang
Erling Henanger: toetsen
Eirik Hanssen: zang
Lars Petter Holstad: basgitaar
Jan T. Johannessen: drums