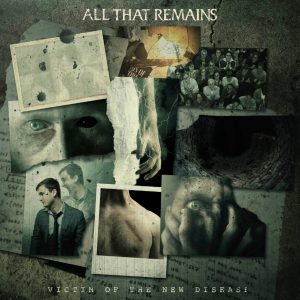 9 november komt het langverwachte nieuwe album van All That Remains uit op Eleven Seven Music. Het album heeft Victim Of The New Disease.
De band heeft in de aanloop naar het album een video uit gebracht van de nieuwe single Fuck Love. Een recht-tussen-de-ogen-compositie die keihard binnenkomt.
Zanger Philip Labonte zegt erover: "We decided to throw a curveball… And do the heaviest record since 'For We Are Many' in 2010! It was the perfect way to follow-up 'Madness', where we did some different styles and songs and even covered a country song. People might've expected something more experimental, but throwing curveballs is what we do"
Maar oordeel zelf.
19 december staat de band tijdens de Europese tour in de Melkweg