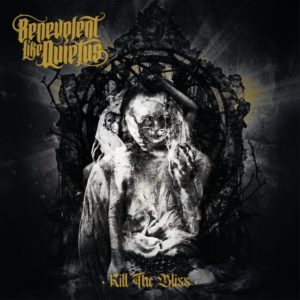 Donkere meeslepende gothic rock uit Calgary, Canada.
Het eerste nummer The Beginning Of..zwelt langzaam aan tot er een aangenaam maar donkere kadans ontstaat. Stevig gitaarwerk domineert, beukende drums geven het ritme aan. Het is een veelbelovend begin met hier en daar rauwe grunts om de vocalen aan te dikken. In My Favourite Enemy vervolgt de band de ingeslagen koers en komt met een melodieus rocknummer.
Het album is in eigen beheer uitgebracht, maar ook volledig door de band geschreven en geproduceerd. Het is dus echt een eigen productie geworden. De band bestaat al sinds 2015 maar dit is het debuut album. De band bestaat uit zanger Daniel Louden, gitaristen Ty Frederick en Matt Springer, drummer Ryan Spencer en bassist Killian Murphy.
The Great Divide begint met een intensieve drumpartij waar Spencer zich echt in het zweet moet werken. Het tempo ligt hoog en beide gitaristen houden de snelheid er in. Tussen alle eigen nummers komt dan ineens Mad World van Tears For Fears voorbij in een sublieme donkere versie. Het nummer is flink steviger dan het origineel en mede door de toevoeging van de grunts aan het eind is het een behoorlijk afwijkende versie geworden.
In elf nummers die samen net iets langer dan drie kwartier duren weet Benevolent Like Quietus te overtuigen, hier willen we echt meer van horen!