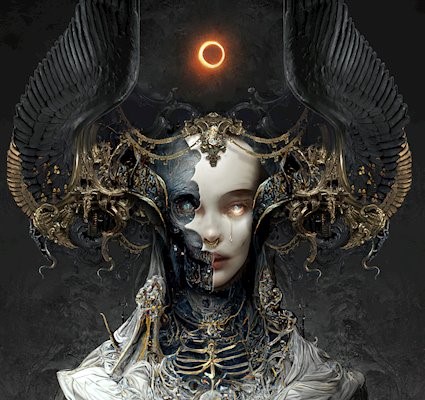 Twee jaar geleden bracht Brand Of Sacrifice het album Lifeblood uit. Venijnig, scherp en megabruut zette het quintet uit Toronto zichzelf meteen op de kaart met een album dat een schot in de roos was en is. De single Demon King is sindsdien al een klassieker. Het legde de band geen windeieren want het aantal streams op Spotify en Youtube loopt in de miljoenen.
Met de nieuwe EP Between Death And Dreams laat Brand Of Sacrifice horen dat Lifeblood geen toevalstreffer is. De vier nieuwe composities zijn wederom hard en vurig en in de opener Blinded zijn alle inmiddels karakteristieke elementen veelvuldig aanwezig.
Het verrassingselement krijgt vorm in de single Exodus. Een spervuur aan deathcoremuziek slaat je om de oren en blaast je weg. Brand Of Sacrifice zet in het refrein een supermelodie in die je normaliter bij de metalcore hoort. Het zorgt ervoor dat de brute zang van Kyle Anderson afgewisseld met de superzoete clean vocals nog meer tot zijn recht komt.
Dynasty start daarop enigszins techno-achtig. Een loodzware riff neemt het over en het tempo wordt danig opgevoerd. Kyle wisselt ondertussen zijn screams en grunts af alsof het geen moeite kost. Binnen die loodzware basis klinkt op de achtergrond een frivool geluid dat de compositie meer diepte meegeeft. Ondertussen dendert de ritmetrein voort. De breakdown die ingebed zit is er weer één om van te watertanden. Diep, loodzwaar en indrukwekkend is het de voorbode van een nog meer uitgewerkt geluidenspel van hemel en hel. En mocht je daarmee genoegen nemen, dan zet een breakdown aan het einde nog de kers op de taart.
Met het titelnummer Between Death And Dreams complementeert de band het geheel. De vibe van Exodus en Dynasty wordt verenigd in deze ene compositie en de grens tussen deathcore en metalcore blijkt ragfijn te zijn. Melodie, brute kracht, techno-elementen en een vette breakdown laten horen dat Brand Of Sacrifice dé band is om dit jaar ook live te gaan aanschouwen.
Between Death And Dreams is een EP waarmee Brand Of Sacrifice zich definitief vestigt in het deathcoregenre.