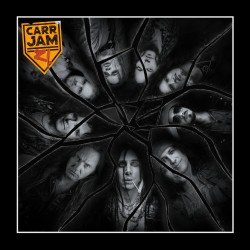 Al eerder berichtten we over het project Carr Jam – 21 dat de nalatenschap van Eric Carr, drummer bij KISS, onder de aandacht wil brengen. Eric overleed alweer 30 jaar geleden op veel te jonge leeftijd en Dregen (The Hellacopters, Backyard Babies), Gustav Kronfelt (video producer), Jolle Atlagic (Electric Boys, The Quill), Jesper Lindgren (Velvet Insane), Ryan Roxie (Alice Cooper/Slash's Snakepit) Åge Sten Nielsen (WigWam), Philip Shouse (Accept, Ace Frehley, Gene Simmons), Jesper Binzer (D-A-D) en Martin Ekelund (Bonafide) hebben een viertal composities opgenomen. 
Dregen zegt over de laatste single Snowblind: "Snow Blind has always been a hidden treasure in the KISS catalog. So, it was great fun to finally record it. In addition, with a bunch of fantastic musicians who are quite different in many ways but have one thing in common – the band KISS! And the proceeds go to charity. Another proof that musicians, who are hard hit by the pandemic, find ways to be creative anyway!"
Al eerder kwam het gezelschap met de single Can You Feel It…..
…..en Love Her All I Can