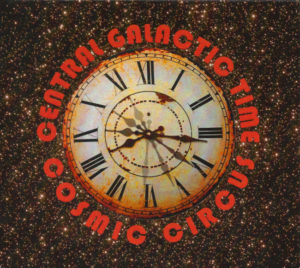 Het nieuwe album van Cosmic Circus is via crowdfunding tot stand gekomen en bevat vijf opgewekte en luchtige nummers.
De band onder leiding van zanger/gitarist Tobias Bader komt tien maanden na de vorige release Rise And Fall alweer met nieuwe muziek. Samen met Ute Apfelstedt op zang en viool, worden er vijf nieuwe pop en disco nummers uitgebracht.
Het eerste nummer en tevens titelnummer is een onvervalste jaren zeventig discohit. In My Mind's Eye wijkt de band uit naar een ballad-achtig nummer waarbij de zoete vocalen van Apfelstedt mooi uitkomen. Dat Neil Young een voorbeeld is voor Bader kun je horen aan de country invloeden in Once Upon A Night.
Het bijna twintig minuten durende geheel is een frisse mengeling van intieme zang, vioolspel en akoestische gitaar. Vijf vrolijke en luchtige nummers die geen moment te zoet worden. Luister maar eens naar het mooie Summer To Fall dat het album afsluit en al eerder te horen is geweest op het internet.
Dit is muziek die vaker langs mag komen, hier is altijd tijd voor om naar te luisteren.