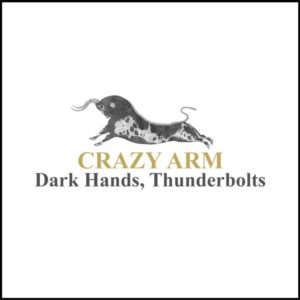 Het laatste album van deze band uit Devon, Engeland stamt uit 2013. Verhuizingen, trouwpartijen, en meer vonden plaats terwijl nieuwe songs langzaam rijpten. Nu is de band dan toch echt terug met een nieuw album.
De punkrock van deze band gaat vergezeld van een dikke laag folk en country. Uitschieter is Brave Starts Here, de melodie en vooral de bas geven dat een hillbilly vibe. De vijfde track, het instrumentale Interlude-Dearborn had zo op de soundtrack van een modernere Western als Young Guns kunnen staan. Sommige songs als Trail Of Meds hebben wat stevigere, snellere riffs in de hardcore stijl. Epicurean Firestorm is een mooi staaltje van hoe je een nummer rustig kunt opbouwen zodat het lekker kan exploderen.
Mocht je denken dat we inhoudelijk te maken hebben met feestmuziek over bier drinken en uit je bol gaan, heb je het echter mis. Zo gaat Loose Lips over vluchtelingen, The Golden Hind over Brexit en is Health Is In You!, een pro-feminisme song.
Kortom, vijftien vlotte, uptempo songs die fans van melodische punkrock als Rise Against en Bad Religion zullen aanspreken. Ook liefhebbers van bands als Gogo Bordello, The Dropkick Murphys of zelfs 16 Horsepower zullen iets vinden wat ze leuk vinden op dit album.