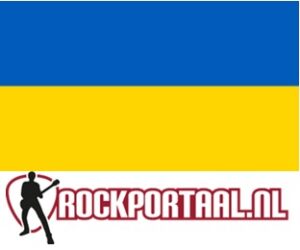 Distant
Via Unique Leader Records wordt de nieuwe single Cursed van het Rotterdamse Distant op je afgevuurd. De band tourt momenteel door de VS en zal in Europa met Lorna Shore, Despised Icon, Brand Of Sacrifice en Viscera en Decapitated op het podium staan alsmede op Baroeg Open Air.
Distant over Cursed: "'Cursed' is a new chapter in the story of Distant. The story starts where Aeons Of Oblivion left off and takes us on a pilgrimage to the new dimensions full of despair." 
Defamed
Eind 2020 overtuigde het Italiaanse Defamed met het album Aeon. Met Crystal Prison komt de band met een mooi vervolg.
"Defamed schiet uit de startblokken met Aeon. Ondanks de coronacrisis zijn de mannen begonnen aan dit avontuur en leveren ze met Aeon een waanzinnig sterke schijf af. Het is voor mij daarmee de beste nieuwkomer dit jaar." (Rockportaal)
Misery Index
13 mei komt het album Complet Control van Misery Index uit via Century Media Redcords. Het titelnummer is de nieuwe single van de band.
"Complete Control" draws equally on our hardcore punk and old school death metal influences. The lyrics describe the awakening of a protagonist; one who becomes acutely aware of the totalizing power structures in everyday society that work not just from "above" – but from within as well."
Blackment
Metal uit Finland staat bijna altijd garant voor een mooie pot herrie. Ook het in 2014 opgerichte Blackment voldoet aan het criterium. 9 september zal de band het debuutalbum Plains Of Oblivion uitbrengen en presenteren daarom nu de eerste single Maw Of The Dread.
"Maw of the Dread is an energetic and heavy song that starts like a thunder" legt gitarist Allan Välimaa uit."We've played this track on our rehearsal room since summer 2016 so this is one of our oldest tracks on the album. The structure of the song is still pretty much the same as back then, except for a couple of changes along the way."
"It's about people trying to manage things taking the easy way, usually with someone else's expense. Writing lyrics is kind of a way to cheer myself up and most of the subjects has been created by my own challenges and mistakes in life. So basically, it's also me looking myself in the mirror, even to this day"
Cellar Stone
Het tweede album Rise & Fall werd begin 2021 opgenomen in de Soundflakes Studio. Zanger Chris Robertson van Black Stone Cherry was daar ook om een fraaie gitaarsolo neer te zetten.
Over de teksten op het album vertelt Fofi Roussos : "…the lyrics on this album reflect to a great degree the frustration that people globally were feeling during the pandemic. Although positivity, inner strength and resilience are usually found as an underlying theme in my lyrics, I couldn't help but try to express the anger and helplessness that everyone was feeling. Politicians and all those people who have everyone's lives in their hands, the ones calling all the shots… The lyrics on this album are talking to them…."
Het nieuwe album zal op 1 juli door ROAR! Rock Of Angels Records! worden uitgebracht.
Fractured Insanity
Fractured Insanity heeft een deal gesloten met Necktwister. De band is bekend met hun brute deathmetal en haalt inspiratie weg bij Suffocation, Behemoth Decapitated, Hate Eternal and Krisiun.
Signum Regis
Signum Regis zal voor het eerst een livealbum uitbrengen. Het album Made In Switzerland zal op 10 juni beschikbaar zijn via Beyond The Storm Productions en was opgenomen in Wiedlisbach.
De eerste single Wrath Of Pharaoh, afkomstig van het album Exodus uit 2013 is nu beschikbaar.
Ronnie König : "If I had to say something about this album in one sentence, I would say this: "We came to the venue to play a regular show and we came back with an album. There was no special preparation or long planning for this live album. The show was recorded in 2021 in Switzerland, which was the peak year of the covid pandemic. Of course, we were hoping that we could record some nice audio and perhaps also a video from the show so that we could post some clips to social media. We wanted the fans to have a chance to see at least something during the year when the opportunities to play and see us live were very, very limited. Luckily the soundboard had a built-in hard drive recording, the audio turned out better than expected, we got all tracks separately in high resolution, so we decided to do some mixing and post-production. It went from mixing one song to mixing the whole show to releasing it as a live album."