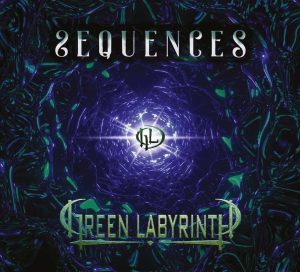 Het tweede album van deze Zwitserse progressive metal band is een album om even bij stil te staan.

Na de oprichting in 2008 duurde het tot 2014 voordat het debuutalbum Shadown Of My Past uit kwam. Nu, negen jaar later, is er een vervolg. De band heeft er de tijd voor genomen en dat betaalt zich uit in negen sterke en lange nummers. Het kortste nummer duurt bijna vijfenhalve minuut.

De band heeft ondertussen een nieuwe line-up en betaat nu uit zangeres Seraina Schöpfer, gitarist David Vollenweider, toetsenist Tom Hiebaum, bassist Stephan Kaufmann en drummer Mättu Dätwyler

Het album opent met het acht minuten durende Dreamland, een indrukwekkend nummer waarin de melodische vocalen van Seraina Creator (de naam waarmee ze genoemd wordt) worden afgewisseld met ruige grunts. Stevige drums, ruige gitaar riffs en uptempo toetsenwerk maken het nummer af.

In het nummer Haunted gooit de band er een schepje boven op. Vanaf de intro wordt het tempo snel opgevoerd, snel – sneller – snelst. Dan keert de rust terug met de innemende vocalen van Creator. Net als in Brave The Storm wisselt de band subtiel van tempo, van rustige intieme stukken schakelt de band moeiteloos over naar een haast meedogenloos hoog tempo.

Met meer dan een uur aan muziek op de klok is dit album een echte belevenis, een album voor mooie en sterke composities dat zeker een keer gehoord moet worden. Voor liefhebbers van dit genre is Sequences zeker een aanrader.