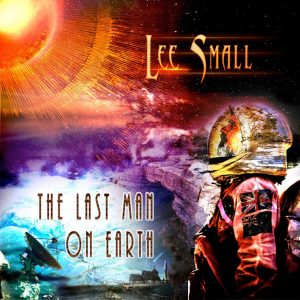 Een album vol melodische rock in de lijn van Journey en Toto.

Het is pas het vijfde solo album van deze rockzanger, die qua stem vaak vergeleken wordt met Glenn Hughes of Steve Walsh. Naast de solo albums verzorgde hij de vocalen voor onder andere Lionheart, Phenomena, The Sweet en Magnum.

Zijn nieuwste solo album geeft de luisteraar dertien titels waarbij Small bijgestaan wordt door grote namen uit de muziekwereld. Zo horen we onder andere gitaristen Steve Man (MSG, Lionheart) en tommy Denander (Bobby Kimball), bassist Charles Berthoud en drummer Edu Cominalo (Geoff Tate).

De opzet van Small is gelukt, dertien melodieuze rocknummers met veel gitaarpartijen van verschillende gitaristen. Het is uiteindelijk een album geworden met typische Amerikaanse rockmuziek dat ternauwernood het predicaat commercieel weet te vermijden.

De nummers liggen lekker in het gehoor zonder dat er echt een uitschieter tussen zit. You're Not The Only One is een nummer dat zo uit de jaren tachtig zou kunnen komen, net als In & Out Of Love en andere titels. De combinatie van melodieuze vocalen, toetsen en uptempo gitaar riffs zorgen voor bijna een uur lang aangename muziek. Voor fans van Toto en Journey zeker een aanrader.