Deze is al een tijdje uit (maart 2023), maar bereikte toch gelukkig onze redactie met enige vertraging. Typisch artwork; duister, met duidelijke associaties met stoner en doom in een soort waas. Dat is ook wel aardig in de richting. Gruizige, lompe, maar erg meeslepende riffs, die me in de groove en "Iron Man heen-en-weer-schuif akkoorden" meerdere keren aan good-old Black Sabbath doen denken.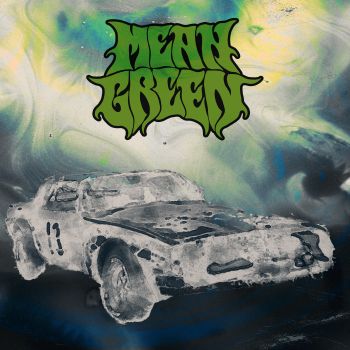 Ook hoe een lick van losse noten over een zware riff geplaatst kan worden of zo'n vertraagde, na de tel, ingehouden hook als bij titelnummer Mean Green; erg fijn! De gitaarsolo's (geen hogere wiskunde deze keer), waarbij veelal de kracht zit in de expressie en de timing, zijn jammer genoeg niet erg ruim vertegenwoordigd, maar de spaarzaamheid met dit ingrediënt heeft misschien de honger versterkt. Het smaakt in ieder geval naar meer!
De zang is wel even wennen: deze klinkt als een combinatie van zwaar verkouden rochelen, keelschrapen en grommen; kortom het is "creepy" en zal ongetwijfeld iets duivels moeten weergeven. Nu heb ik niets met duivels of demonen, maar na even "omschakelen" geeft het wel iets van een soort extra dimensie aan het geheel. In Grease Monkey had ik bij eerste beluistering een moment van vertwijfeling (of niet geheel de aandacht er bij); dit was de tot de bodem ingedrukte, raggende wah-wah gitaar, en een keer niet de rochelende stem van Jake Helms. Zeven nummers, met slepende, loodzware dreinede monsterriffs in een heerlijk gruizige productie. Dit album verdient een vinyl release (en een distributeur aan deze kant van de grote plas)!