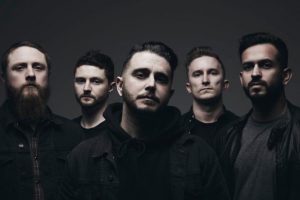 Heart Of A Coward viert dit jaar het vijfjarig bestaan van hun debuutalbum Hope And Hindrance. Sindsdien heeft de band niet stilgezeten en staan er nog twee albums in hun discografie met het album Deliverance als laatste wapenfeit.
In 2017 besloot Jamie Graham het voor gezien te houden bij de band en moest de band op zoek naar een nieuwe zanger. Deze hebben ze gevonden in Kaan Tasan. Kaan zong voorheen bij No Consequence en verklaart:
"It's been an exciting new path joining Heart of a Coward. I've always been a fan of the band so to be involved in writing the next record is an awesome experience to say the least! The transformation has felt completely natural and everything has clicked straight away. It's an exciting year for the band and I'm looking forward to taking to the stage and leading our most ferocious live shows to date!"
"With over 200 submissions to consider, we all had something specific in mind. By no means did we want a carbon copy. We wanted someone that could give the band a new lease of life. As soon as we heard Kaan's demos we all felt it was a no brainer. Already a good friend of the band, Kaan has been on the road with us and seen it all – so is no stranger to the way we do things.
"We are all really excited to release our new single "Collapse". This new chapter has rekindled our love for the band and writing music together."