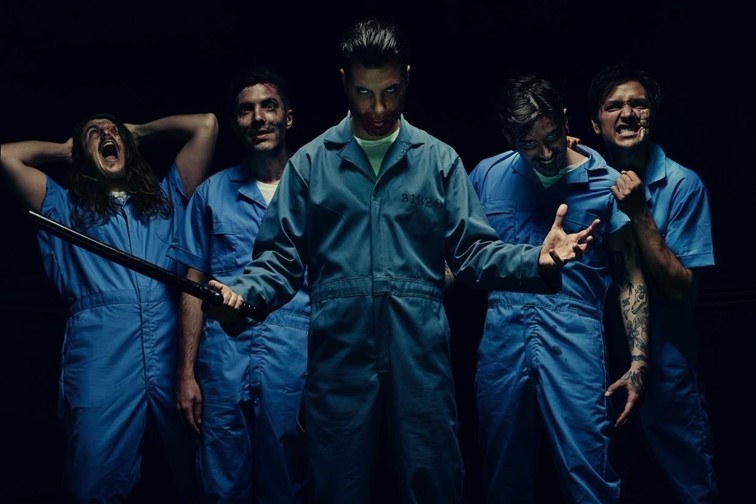 Ice Nine Kills
Met Halloween in het vooruitzicht kun je natuurlijk niet om Ice Nine Kills heen. Voor de nieuwe single haalt de band zijn inspiratie uit de film Silence Of The Lambs. Zowel de single als de video bij Meat & Greet stralen dat uit. Je kunt de single trouwens ook vinden op het nieuwe album Welcome To Horrorwood: Under Fire dat 20 oktober uitkomt via Fearless Records.
Texas In July
Vanuit het metalcorekamp van Texas In July is er ook weer nieuws te melden. Na ruim negen jaar komt de band met nieuw werk. Het is weliswaar een EP met de titel Without Reason, maar laat met de nieuwe single Put To Death horen dat ze nog niet klaar zijn met spelen.
Bassist Ben Witkowski zegt erover: "'Put To Death' is in its own world. It's darker and faster and was written differently than the rest of the songs on the EP. It is relentless and in your face, with a wild black metal-sounding chorus – hearing a range from JT that has never been recorded and the fastest double bass Adam has ever tracked. It's an uncanny change of pace that we all love. The song itself is about following the leader instead of carving your path – the result of conforming to ordinariness and not seeking what is most important to you".
Primal Creation
Van de metalcore naar de thrashmetal uit België. Primal Creation brengt met Not In My Backyard nieuw werk uit.
"Not In My Backyard" is a 4-minute focused punch in the face while featuring their by now trademark catchy hooks. It's a track written and recorded to get moshpits going at Primal Creation live shows!