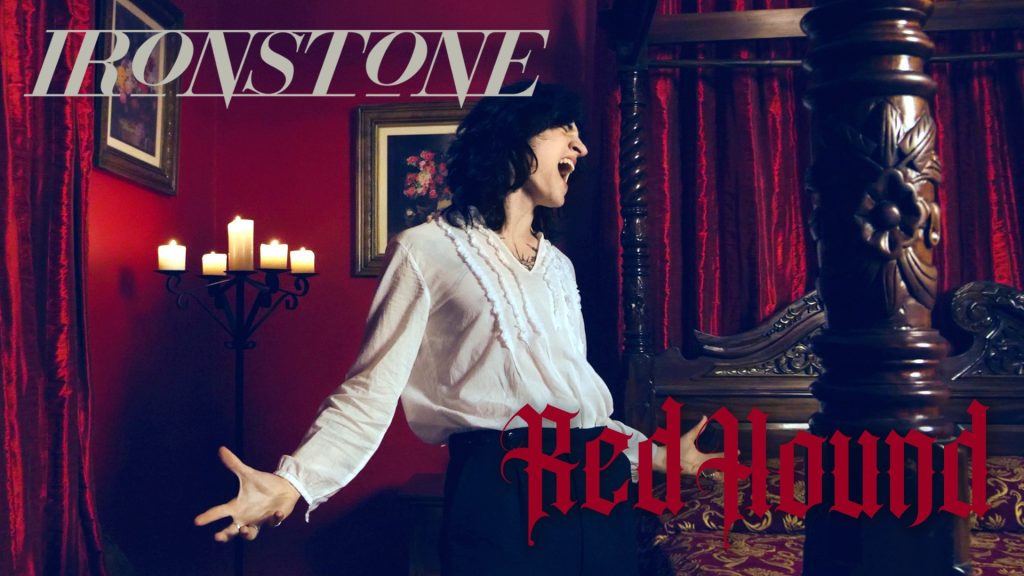 In juli bracht het Australische Ironstone de eerste nieuwe single Deadly Laser uit na het verschijnen van het album The Place I Cannot Find. Op de single was voor het eerst te horen hoe gitarist Edward Warren de vocalen voor zijn rekening had genomen na het vertrek van Dan Charlton.
Bij de nieuwe single Red Hound is Ironstone wederom op zoek gegaan naar de grenzen van het progressieve genre en op zoek naar emotionele diepten die hun muziek sterk karakteriseert. De video biedt met de prachtige dame in een rode jurk een mooi contrast met de donkeren en min of meer betoverende wereld waarin ze zich bevindt.
In mijn opinie heeft zanger Edward zeker zangtechnisch de nodige grenzen voor hem opgerekt. Muzikaal gezien biedt Ironstone in de Red Hound een veelzijdigheid aan stijlen die grenzen aan het progressieve genre. Ze zijn daarbij niet vies van fijne tempowisselingen in weten kracht en melodie naadloos naast elkaar neer te zetten. Neem daarbij de basisgroove en het epische einde en je hebt weer een dijk van een nieuwe single om naar te luisteren.
"This song explores the painful experience of falling for someone who manipulates your emotions, leading you into a web of false promises and heartache. It's an anthem for those who've felt the sting of betrayal, and a reminder that love can be both beautiful and treacherous." says lead vocalist Edward Warren. "I wanted the music to reflect the range of emotions a bad experience like this can put you through. Vulnerability, hope, sadness, distress, and finally, anger. Writing this song was somewhat of an emotional journey"