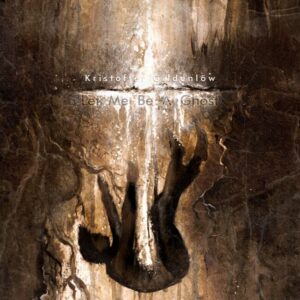 De Nederlandse Zweed Kristoffer Gildenlöw, die wellicht goed bekend is van zijn werk bij Pain Of Salvation en Kayak, brengt dit najaar (3 september) zijn vierde solo-album op de markt. Let Me Be A Ghost is de opvolger van het prachtige Homebound uit 2020.
Met de nieuwe single Falling, Floating, Sinking neemt Kristoffer je mee op een donkere reis en laat je kennis maken met hetgeen het album je straks te bieden heeft. Misschien is het nieuwe album wel de meest donkere reis die je met hem muzikaal kan gaan maken. De nadruk ligt vooral in de melancholie en de muzikale landschappen die hij je voorschotelt.
Ervaar het zelf met de video bij de nieuwe single.
Floating on the very surface, which way is up and which way is down?