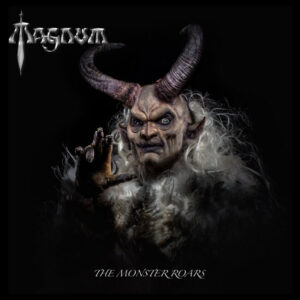 Het jaar 2022 begint al weer aangenaam met het nieuwste album van oudgedienden Magnum.
Met maar liefst een uur durend album klinkt Magnum vanouds. Ondanks de wereldwijde pandemie en de daaraan gekoppelde beperkingen weet de band een uitstekend album af te leveren. Melodieuze rock doorspekt met stevige gitaar riffs, dito drums en passend toetsenspel. De huidige samenstelling bevalt gitarist Tony Clarkin wel.
Het titelnummer is meteen het openingsnummer en het stevige uptempo nummer is een inleiding voor de volgende nummers. The Present Not The Past, The Day After The Night Before en That Freedom Word zijn uitstekende nummers. Sterk gecomponeerd en goede tekesten. All You Believe In is een nummer dat zomaar op een ouder Queen album had kunnen staan.
Het is niet allemaal stevige rock, met het nummer Walk The Silent Hours komt er een mooie ballad voorbij, iets waar Magnum elk album ruimte voor open laat. Bob Catley heeft nog steeds een uitstekende controle over zijn stembanden, rock of ballad, hij kan het schijnbaar zonder enige extra inspanning.
Deze twaalf sterke nummers hebben verder geen aanprijzing nodig, de fans weten wat ze kunnen verwachten van Magnum, en dat krijgen ze ook. Een goed begin voor het nieuwe jaar, dat belooft nog wat.