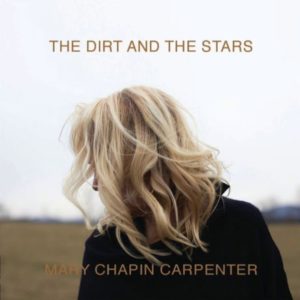 Het is al weer het vijftiende album van deze zangeres die maar liefst vijf keer een Grammy wist te winnen.
Het album is geschreven vlak voordat de nieuwe 'blijf thuis' regels van kracht werden. Carpenter schrref de nummers op haar eigen boerderij in Virginia. De nummers gaan over intieme, persoonlijke momenten en over het beantwoorden van uitdagende vragen op onverwachte momenten. Carpenter is slecht één van de vijftien vrouwen in de Nashville Songwriters Hall of Fame, ze heeft meer dan vijftien miljoen albums verkocht en uit vijftien nominaties vijf Grammy's gewonnen. Daarnaast heeft ze twee CM en ACM awards gewonnen.
Het nieuwe album is de opvolger van het album The Things That We We Are Made of uit 2016. Met elf gevarieerde nummers weet Carpenter de luisteraar te boeien. Er staan mooie luisterliedjes op waarbij de muzikale begeleiding minimaal is, soms alleen maar een piano. Luister eens naar All Broken Hearts Break Differently of Old D-35.
American Stooge heeft wat meer tempo en een aangename 'swing'. Het is een nummer waarbij je niet stil kunt blijven zitten.  Ook bij Secret Keepers is dit het geval. Tussendoor komen er nog wat rustiger nummers voorbij, zoals Nocturn.
De sleet zit er nog lang niet in, weer weet Carpenter te overtuigen. Liefhebbers zullen hiervan smullen.