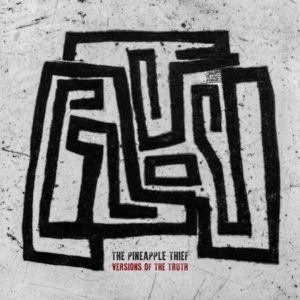 The Pineapple Thief heeft hun nieuwe album Versions Of The Truth aangekondigd. Het album verschijnt op 4 september 2020 via Kscope. De band heeft ook hun nieuwe nummer Demons en bijbehorende video openbaar gemaakt. Het is de eerste single van het komende album.
Demons combineert het vertrouwde geluid van The Pineapple Thief. Fraaie soundscapes met aanstekelijke refreinen en de emotionele zang van frontman Bruce Soord.
Commentaar van Bruce Soord zelf: "The lyrics really speak for themselves," explains frontman Bruce Soord. "It's a very simple sentiment, but actually one that was quite difficult to sing when it came to it. It was one of the first songs we wrote for the new album and the emotions that fed into the track were still very raw at the time. I'd like to think writing songs like this would prove to be cathartic, but in reality those demons just don't go away and it's really a case of learning to live with them."
Het is een album houdt een spiegel voor van de chaos en het conflict van het leven van de 21e eeuw en probeert de vervormde reflecties die ernaar terugkijken te begrijpen. Een vervaging tussen het reële en het waargenomene, tussen betekenis en intentie. De titel zegt het al: dit is de soundtrack voor een wereld na de waarheid.
Nogmaals Bruce Soord: "When you have conflict, the truth gets bent and kicked around, the facts get changed," says Soord. "That's why people argue or get divorced or fight – because nobody can agree on what the truth is. That idea of different versions of the truth especially applies to the world we're living in right now. All these things are happening where nobody has any idea of what the real truth of anything is because everything is so distorted."
De dit najaar geplande tour ter ondersteuning van de promotie is inmiddels verschoven naar 2021. Daarbij zal uiteraard ook Nederland worden aangedaan. We houden je op de hoogte.
Website The Pineapple Thief: http://www.pineapplethief.com/