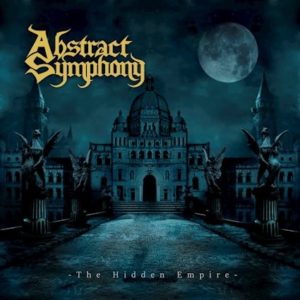 Abstract Symphony
Vanuit Chili komt Abstract Symphony. Een band die binnenkort het album Tartaria: The Empire From History uit zullen brengen via RFL Records, maar nu met de video bij The Hidden Empire komen. De neo-classicalband is sterk beïnvloed door onder meer het Trilogy-album van Yngwie Malmsteen en wisten voor de The Hidden Empire Mark Boals te strikken voor een bijdrage.
Oprichter Esteban Ulloa zegt over de nieuwe single: "The new  Single  is a  great way for more people to get to know the band since Mark is on vocals. Having total freedom to write music for the band and not having any boundaries and having all the  support from RFL records makes it all better. With "The Hidden Empire" I made this song thinking about Mark Boals and how he would sing it, but never in my wildest dreams thought he would to end up singing it. Since this song is a couple of years old already I have always felt music deeply even before I played guitar, a dream come true for me and all of us in the band indeed . All of my influences came together in the best way in this song I´m sure that fans of Yngwie, Ring of Fire, Royal Hunt and Shining Black are gonna love it ."
Noisecide
We blijven met Noisecide in Zuid-Amerika, want deze band komt uit Paraguay en wil met hun industriële metal/muziek een basis scheppen waarin mensen elkaar ontmoeten en bij elkaar komen. Ze laten zich niet zozeer beperken door bepaalde muziekgenres en heeft de single Personal Jesus van Depeche Mode in een nieuw jasje gestoken. Noisecide is een band om in de gaten te houden.