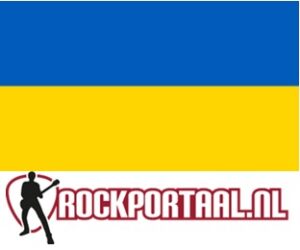 Het is weer weekend en zo een week na Pasen weten een aantal bands toch weer een paar mooie nieuwe video's online te zetten.
Septicflesh
De symfonische deathmetal van het Griekse Septicflesh krijgt met de nieuwe single A Desert Throne weer een nieuwe impuls. Het is de derde single van het album Modern Primitive dat over een maand uitgebracht gaat worden.
Septicflesh: "This is a more epic song with dominant dramatic melodies. Will mankind be leaving behind a barren Earth as its legacy? A desert planet like Mars? For the visualization of the song, a small animation sequence was created by Cloud Factory and was "dressed" appropriately with the lyrics of the song. Enjoy!"

Rotting Christ
Ook de landgenoten van Septicflesh hebben een nieuwe single. Bij Holy Mountain krijgt de band hulp van Lard Nedland van Borknagar.

KoRn

Kalahari

Saffire
Taming The Hurricane is het nieuwe album van Saffire dat volgende week uitgebracht wordt door ROAR! Rock of Angels Records! Het titelnummer is tevens de derde single van de band.

Stinger
En om bij ROAR! te blijven. Ook Stinger heeft de tweede single uitgebracht, afkomstig van het album Expect The Unexpected dat op 13 mei wordt uitgebracht.