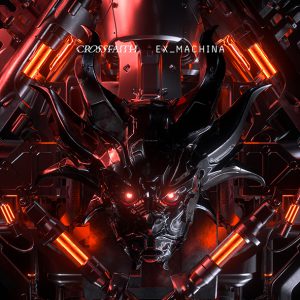 12 juli berichtten we bij Rockportaal al dat Catastrophe de nieuwe single was voor Crossfaith. Catastrophe komt van het nieuwe album Ex Machine en zal op 3 augustus uitgebracht worden door UNFD.
Vandaag is naast de lyricvideo van het nummer nu ook een officiële video verschenen van Catastrophe.
Speaking of the track, singer Kenta 'Ken' Koie says "Catastrophe is another new song from our new album Ex Machina, which we are very excited about releasing! To inspire me to write this song I watched DEVILMAN crybaby, which is a famous Japanese sci-fi action anime, and it helped me write the lyrics. We always want our fans to experience something they've never had before through our music and shows, so we are looking forward to seeing everyone on our UK & Europe tour later this year!".