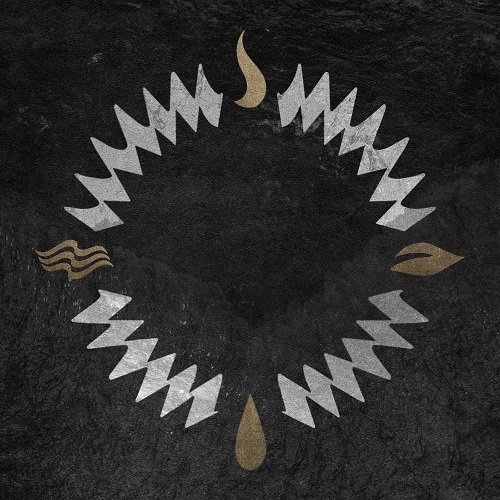 In 2017 verraste Our Hollow Our Home vriend en vijand met het debuutalbum Hartsick. Nadat het album in eigen beheer was uitgebracht, kon deze band al gauw rekenen op de steun van het label Arising Empire. Karakteristiek voor het geluid van Our Hollow Our Home was de combinatie van bruut metalcoregeweld, stevige grunts, melodieuze clean vocals en sterke breakdowns, zoals ik in mijn review vermeldde. Met het album In Moment // In Memory liet de band horen dat ze in alle opzichten gegroeid waren en de muziek op het tweede album had eenzelfde vibe, maar was wel verfijnder en meer uitgebalanceerd.
Met de regelmaat van de klok werd in mei 2021 het derde album Burn In The Flood uitgebracht met een reeks aan singles zoals Burn In The Flood, Seven Years (Shine A Light On Me), Monarch, Better Daze en Remember Me (ft Ryo Kinoshita). Stuk voor stuk pareltjes in het metalcoregenre.
Burn In The Flood Deluxe Edition
In 2022 kwam de band met de single Idlewaves. Een single die vaak gelinkt wordt aan Burn In The Flood maar niet op het originele album te horen is. Daar is afgelopen maart verandering in gebracht met de heruitgave van Burn In The Flood maar dan de Deluxe Edition. Een album waarop naast de originele composities vijf extra composities te vinden zijn, waaronder Idlewaves.
Verder vind je er Battle X City, Miles_Motion, Monochrome en Shatterdome. Vijf composities die laten horen dat Our Hollow Our Home een dijk van een band is en een aantrekkelijk geluid (voor een breder publiek) weet te verenigen met brute breakdowns, vette riffs en aanstekelijke zangmelodieën.
Nieuwe band
De Deluxe Edition blijkt ook een keerpunt te zijn in het bestaan van de band, toen gitarist/zanger Tobias Young begin februari aankondigde dat zanger Connor Hallisey, gitarist Josh White, bassist Lawrence Welling en drummer Alex Rayner allen de band hadden verlaten. Naar vermeld had het viertal de keuze gemaakt om een stap opzij te doen van de band waarmee ze in dertien jaar succes hadden geboekt. Politiek omschreven gaf Tobias aan dat iedereen zijn eigen pad moet volgen in het leven en blijkbaar liepen de paden niet langer synchroon.
Het had gemakkelijk het einde kunnen betekenen voor Our Hollow Our Home, maar als voornaamste componist/tekstschrijver en zanger/gitarist van de band, besloot Tobias op zoek te gaan naar nieuwe muzikanten om de dertien jaar niet voor niets te zijn geweest. Met zanger Gaz, gitarist James, bassist Matt en drummer Kieran heeft Our Hollow Our Home een doorstart gemaakt en het publiek op het Takedown Festival op 8 april kreeg de primeur om ze live te zien.
Het wachten is nu op nieuw werk van deze (vernieuwde) band. Ik heb er alle vertrouwen in en in afwachting van nieuw werk kan ik me uitstekend vermaken met de eerste drie albums waarvan nu dus de Deluxe Edition van Burn In The Flood beschikbaar is.