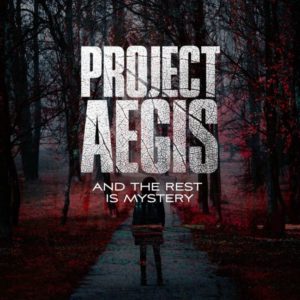 Vanuit Ulterium Records verschijnt er een 'charitytrack' onder de naam Project Aegis. 100% van de verkoop gaat naar Legacy Music een nonprofit organisatie die het mogelijk maakt voor kinderen met een diverse achtergrond om muzieklessen te kunnen volgen. Denk hierbij aan kinderen die te maken hebben met depressies, angsten, trauma's, slachtoffers van (seksueel) misbruik of kinderen met een beperking. 
Matt Smith van Theocracy heeft voor Ulterium Records een compositie geschreven van negen minuten. Behalve Matt Smith kun je ook bijdragen horen van Neal Morse, Daniel Heiman, Leah McHenry en Ernie Topran en Vall Allen Wood van Theocracy.
Het Project Aegis heeft al eerder singles voor het goede doel uitgebracht. Zo vroegen ze met Collide And Spark in 2013 aandacht voor de daklozen in Nashville en met Angel In The Ashes in 2016 eveneens aandacht voor de vluchtelingen in Griekenland.