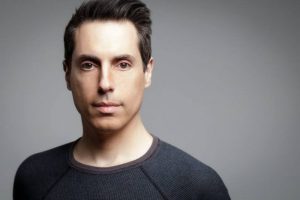 Kansas laat weten dat Tom Brislin aan de line-up is toegevoegd als nieuwe toetsenist.
Brislin vervangt de vertrekkende toetsenist David Manion. Brislin, een internationaal befaamde muzikant, heeft opgetreden en toerde met een verscheidenheid aan artiesten, waaronder Yes (te zien op Symphonic Live), Meat Loaf, Debbie Harry (Blondie), Camel, Renaissance, Dennis DeYoung, voorheen van Styx, en vele anderen.
Jarenlang speelde hij voor de band Spiraling en produceerde hij zijn debuut solo-album Hurry Up and Smell the Roses. Recentelijk heeft Tom Brislin de progressieve rockgroep The Sea Within opgericht. Samen met gitarist Roine Stolt van The Flower Kings, bassist Jonas Reingold van de Steve Hackett-band, en drummer Marco Minnemann brachten ze in 2018 hun eerste album uit op Sony / Inside Out Music, hetzelfde label van Kansas.
Tom heeft ook Gold Rotation opgericht, een collectief van diverse muzikanten en songwriters die in première gingen met een optreden op Progstock Festival in 2018. Tom Brislin's eerste optreden met Kansas zal zijn aan boord van de Rock Legends Cruise van 14 tot en mer 18 februari 2019, gevolgd door een optreden op 1 maart 2019 in Baltimore, waar de band de Point of Know Return Anniversary Tour zal hervatten.
Drummer Phil Ehart reageert als volg: "We are extremely excited for Tom Brislin to be the newest member of Kansas. His background speaks for itself, and we are looking forward to working with him. We cannot wait to get started, and think Kansas fans will really enjoy what Tom brings to the band."