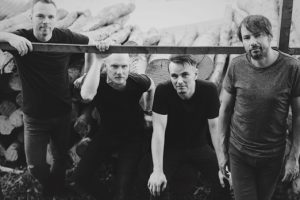 Net voor de kick-off van het tweede deel van hun Dissolution Tour sleepte het Britse The Pineapple Thief twee prijzen in de wacht. Door Prog Magazine UK werd het album Dissolution uitgeroepen als 'beste album van het jaar 2018'. Verder werd drummer Gavin Harrison gekozen als 'beste drummer'.
De reactie van Gavin Harrison: "Thanks to all those who voted for me. It's always a surprise and always a pleasure." On top of winning two polls, the band was voted 5th in the Band of the Year category".
Deel twee van de Dissolution Tour begint op 21 februari 2019 in Firenze (Italië). Op vrijdag 1 maart 2019 speelt de band voor een inmiddels uitverkochte grote zaal van Cultuurpodium Boerderij in Zoetermeer. Als support band neemt men kersverse label-genoten O.R.k. mee. O.R.k., met onder meer Colin Edwin, brengt binnenkort haar derde album Ramagehead uit via Kscope.
De recensie van Dissolution staat op onze website. Aan de recensie van O.R.k.'s Ramagehead wordt gewerkt. Op 1 maart 2019 staat tevens de afspraak voor een interview met Bruce Soord en consorten.